Different Drummer Belly Dancers mixes traditional belly dancing and modern music, borrowing from Folkloric, Cabaret, American Tribal, and Fusion styles of belly dance. We believe the power, beauty, joy, and grace of belly dance can be expressed in our modern 20th and 21st century music. Plus audiences love it!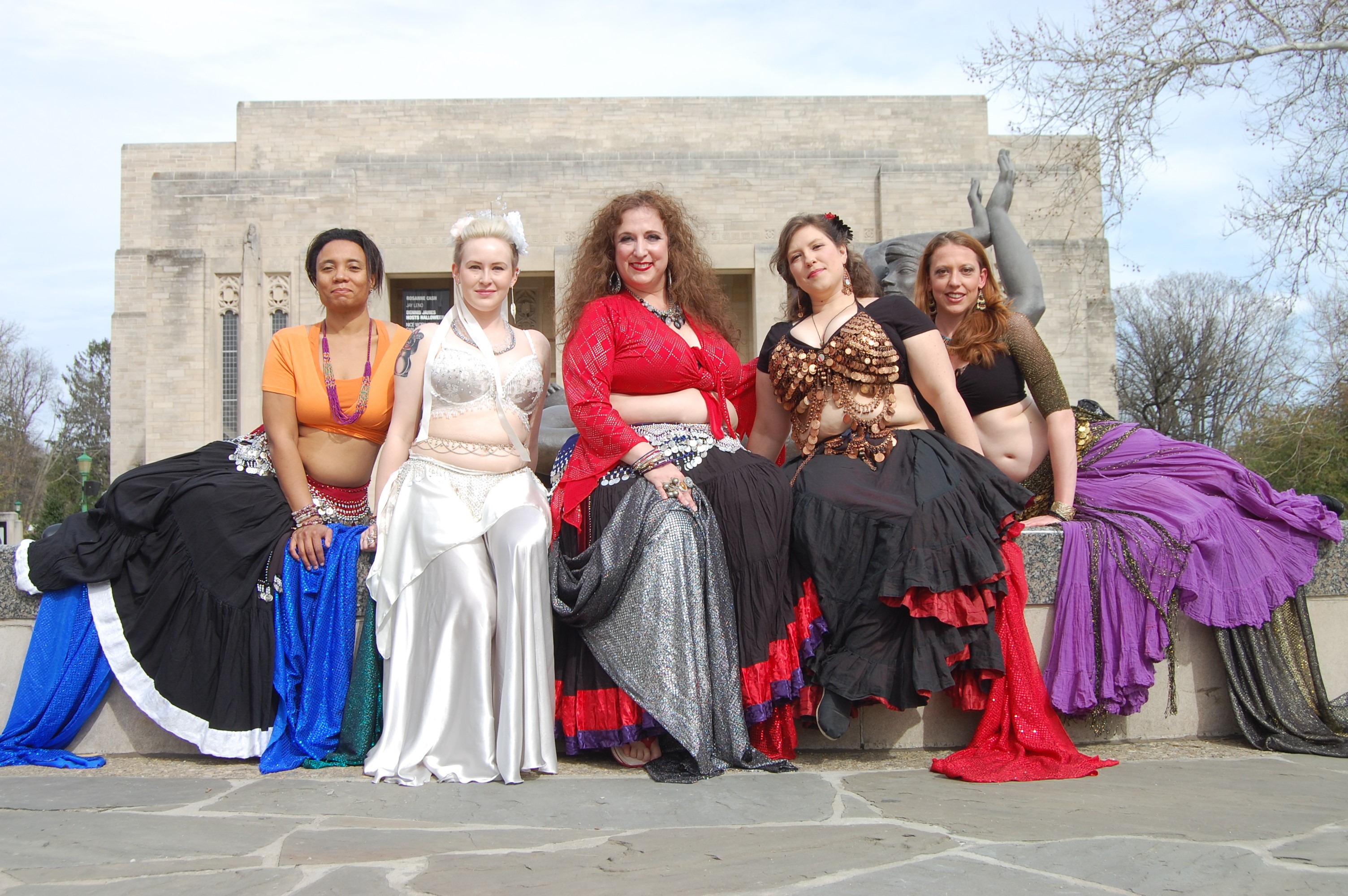 Visit the News page for more information about DDBD.

UPCOMING CLASSES: Margaret will teaching beginning American Tribal Style(R) belly dance, Wednesdays, July 12-August 9. See Margaret on Classes for the information.
Upcoming Performances:
---

Gen Con 50

Celebrating Gaming History

August 17-20, 2017

DDBD is honored to be dancing and celebrating the 50th anniversary of Gen Con! See us before the Costume Contest on August 16th and several roving performances throughout the event!

---

Forbidden Belly Dance - We're Still Here!

Friday, November 3rd. Doors open at 9a; Show starts promptly at 10pm

The Back Door, 207 S College Ave, Bloomington, IN 47404

Tickets: $10 at door

---

---
"If a man* does not keep pace with his companions, perhaps it is because he hears a different drummer. Let him step to the music which he hears, however measured or far away."

- Henry David Thoreau (1817-1862)

* or woman - Margaret Lion (2008)