Different Drummer Belly Dancers mixes traditional belly dancing and modern music, borrowing from Folkloric, Cabaret, American Tribal, and Fusion styles of belly dance. We believe the power, beauty, joy, and grace of belly dance can be expressed in our modern 20th and 21st century music. Plus audiences love it!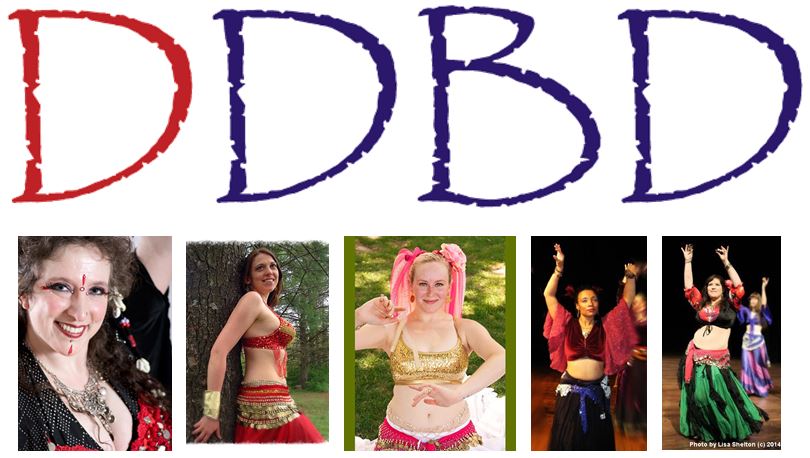 Visit the News page for more information about DDBD.
Upcoming Performances:
March 21, 2014 - Bloomington Belly Dances - 2014 - Ivy Tech John Waldron Auditorium, Bloomington, Indiana - Doors open at 7:00pm; Performance begins at 7:30pm - This Bloomington extravaganza will showcase the wonderful and talented belly dancers in our fair city! There will also be flamenco dancingl! This event is loved by many people, attracting people from out of town and even out of state. It brings color, sound, and DANCE to you in a joyous evening. Join us! For more information and to purchase tickets, go to: Bloomington Belly Dances - 2014 Website. See you there!


Dancers at the first Bloomington Belly Dances in 2007. Photo by Adam Zolkover.
---

"If a man* does not keep pace with his companions, perhaps it is because he hears a different drummer. Let him step to the music which he hears, however measured or far away."

- Henry David Thoreau (1817-1862)

* or woman - Margaret Lion (2008)