Different Drummer Belly Dancers Picture Gallery
Stimuli 2003
Scroll to see them all.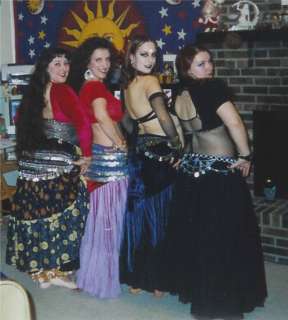 Group Pose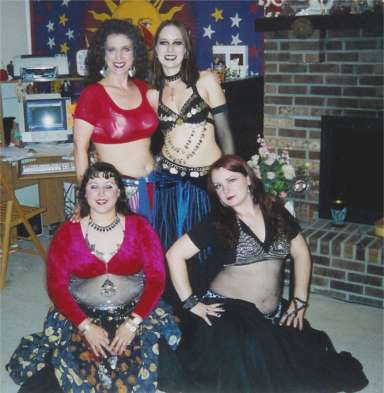 Yes, we like each other!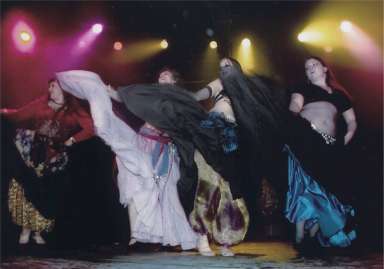 On stage for Stimuli 2003 at Axis in Bloomington, Indiana, with skirts FLYING!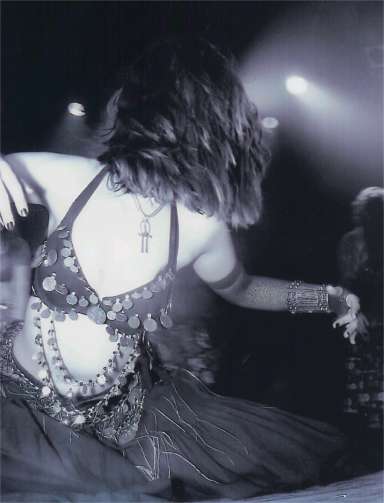 Molly getting down with her bad self. :)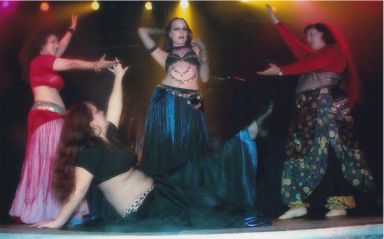 Our final performance pose!

NOTE on Pictures: If you wish to use these pictures you must get permission from Different Drummer first. :)
Contact us at lionmml@netscape.net.
Back to Different Drummer Belly Dancers Homepage
---
Site and background graphic designed by
Margaret Lion
©2003
using Dreamweaver MX, Fireworks MX, and Microsoft PhotoDraw.