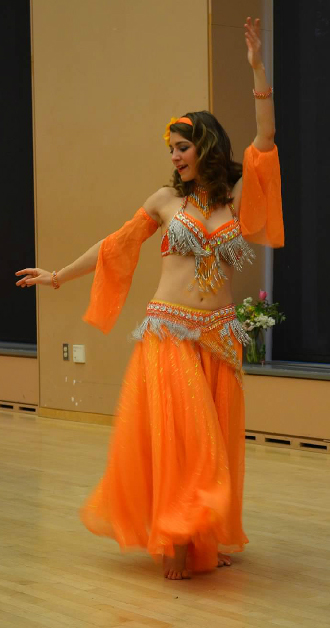 Carrie began her dance career as an Irish Dancer at the age of six. Through dance she built up a strong memory for movement and an affinity towards choreographing individual and group dances. She competed nationally in Irish Dance until she was a sophomore in college at Indiana University (I.U.) Bloomington. After years of the high impact of Irish Dance, Carrie found a lower impact option in bellydance. She took a Middle Eastern Dance class from Donna Carlton through I.U. and fell in love with the hip movement and music of Egyptian cabaret style bellydance. This dance form forced her to use her arms and upper body, which was not usually done in Irish Dance. She continued dancing with Donna Carlton outside of I.U. and later became a member of Donna's troupe Banat Mara and performed in Bloomington with them.
Carrie is currently earning her PhD in Molecular Biology and Genetics at I.U. and spends her days in a lab studying the process of eye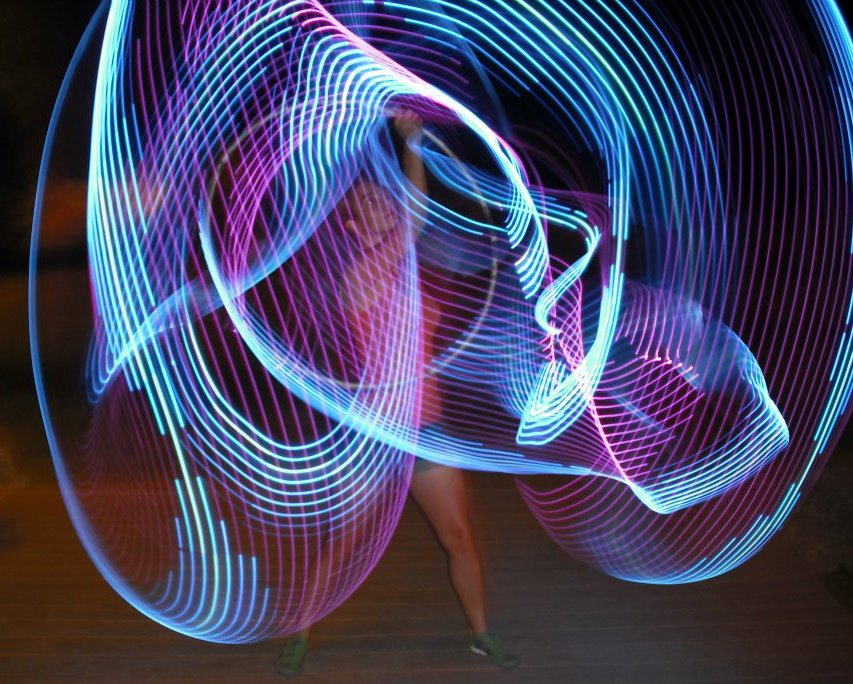 development. When she is not in lab, or bellydancing, she is hoop dancing with her fellow Hudsucker Posse members. After being inspired by her mother learning to hoop, Carrie began hooping in 2010 and loves the spontaneity and creativity involved with it. She enjoys mixing moves from bellydance into her hoop flow.
Carrie is extremely excited to be sharing the Gen Con experience with her Different Drummer Belly Dancers friends and will most definitely be busting out her LED hoop once the sun goes down, so be on the lookout!
---
---
Site designed by Margaret Lion ©2008.
Updated: May 20, 2013
Site designed with Dreamweaver MX 2004